Dear Future Me... A Letter to Myself about Testing, the Universe and Everything - Alex Schladebeck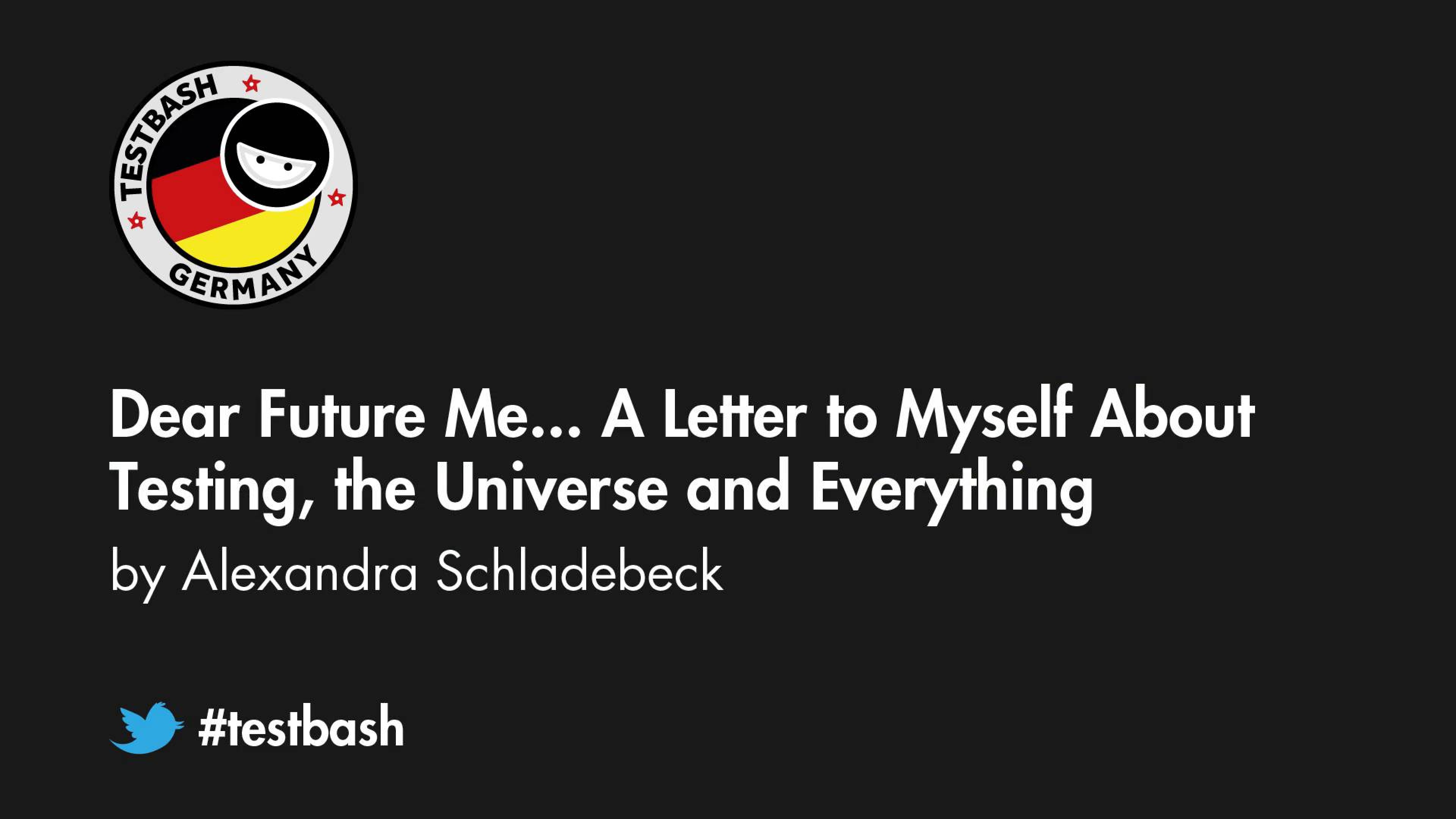 Description:
This talk is a letter to myself - and hopefully to other testers at various stages in their careers.
Our craft is exciting, changeable, important and often underestimated. We ourselves can be alight with passion sometimes and can so easily lose some of that passion when faced with the realities of cost/benefit questions, an acceptance or expectation of inferior work and sheer drudgery in seemingly never changing systems.
At the same time, the tester role is constantly changing. We have to change or be changed - what can that look like, and how can we choose to react to it?
I may not be able to answer all these questions but I want to share with you some experiences of my almost 10 years in IT and testing in the form of letter excerpts to myself I wish I could have read when I started.
Some of the topics:
you are not "not technical"
follow your instinct
keeping your passion
the power of biscuits
your community will save you
the future hasn't killed you yet
Participants will hear about ways of keeping their passion and motivation alive and I'll share experiences that will hopefully help to plan your next steps in your career or on your testing path. I'll talk about how I deal with being in a technical world when my background is in linguistics, and I'll reinforce us all in believing that what we do is worthwhile and important.