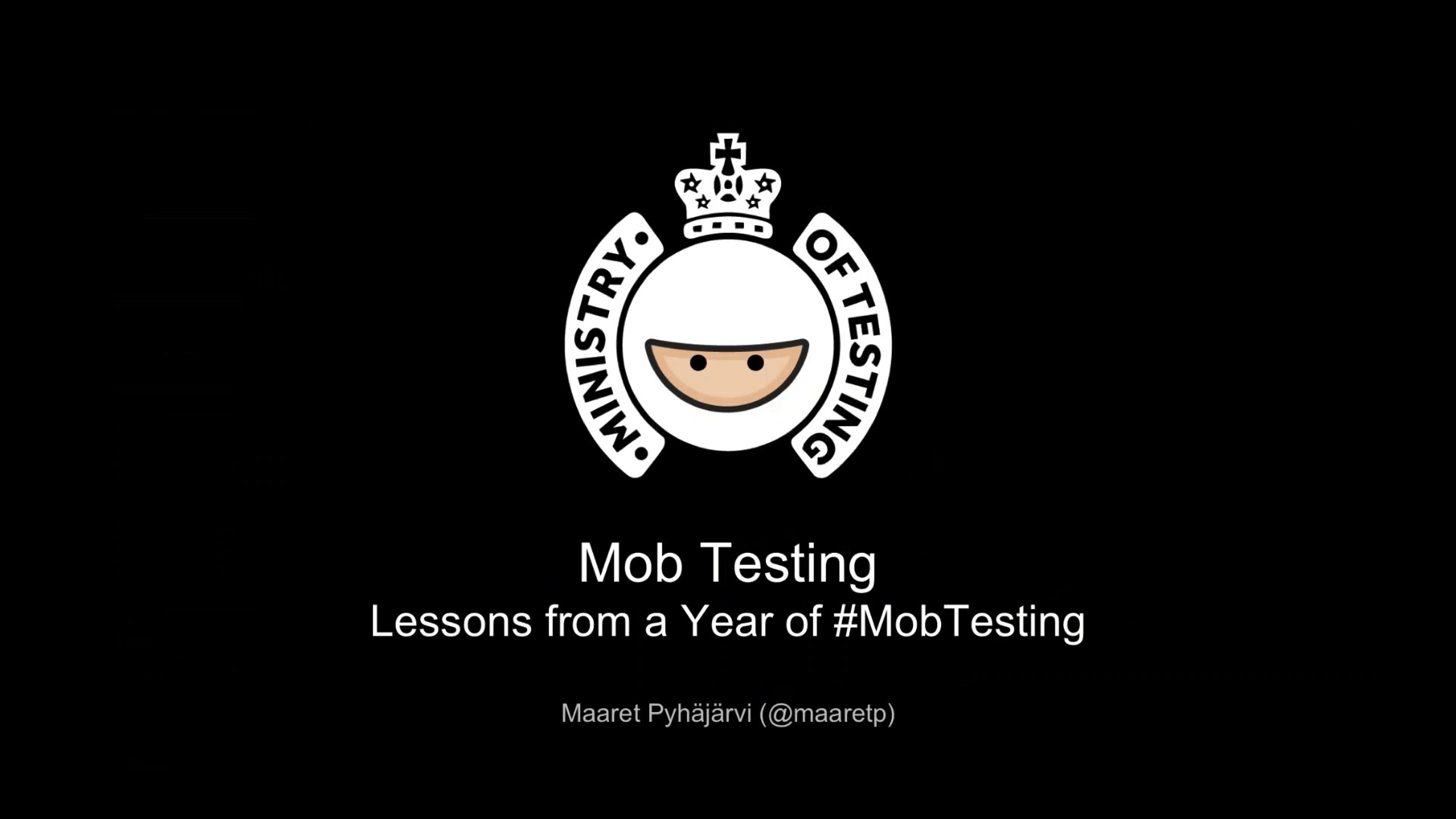 Exploratory testing is a learning-intensive style of testing. It's time to amp up our skills by learning from one another, and learn in a mob. With mob testing, the whole group works on the same thing, at the same time, in the same space, and at the same computer. With a specific communication style called Strong-style pairing, it connects the group of brilliant minds on a shared experience. Facilitated by an expert, it makes a great mechanism for building habits and transferring skills over passing knowledge.
This talk shares my core lessons on a year of mob testing, both as a participant and a facilitator. It gives you guidance on how and why to get started, how to avoid the common pitfalls and how to create varied experiences of testing beyond first day of mobbing.
In this talk, you will learn:
What is mob testing (and programming) and why you should care about working in that style
How to use strong-style pairing as a means of connecting everyone regardless of their skill level
How to create a good varied learning while doing experience of exploratory testing.
Maaret Pyhäjärvi is a tester extraordinaire specializing in breaking illusions about software through means of exploratory testing. She is a software specialist with soft spots for hands-on testing, helping teams grow and building successful products and businesses. She's a prominent tester, a regular conference speaker, the author of "Mob Programming Guidebook" and a blogger at http://visible-quality.blogspot.com. She works with a small product development team at Granlund Oy and trains testing on the side through Altom.