The Tester's Survival Guide to Joining a Continuous Delivery Project - Amy Phillips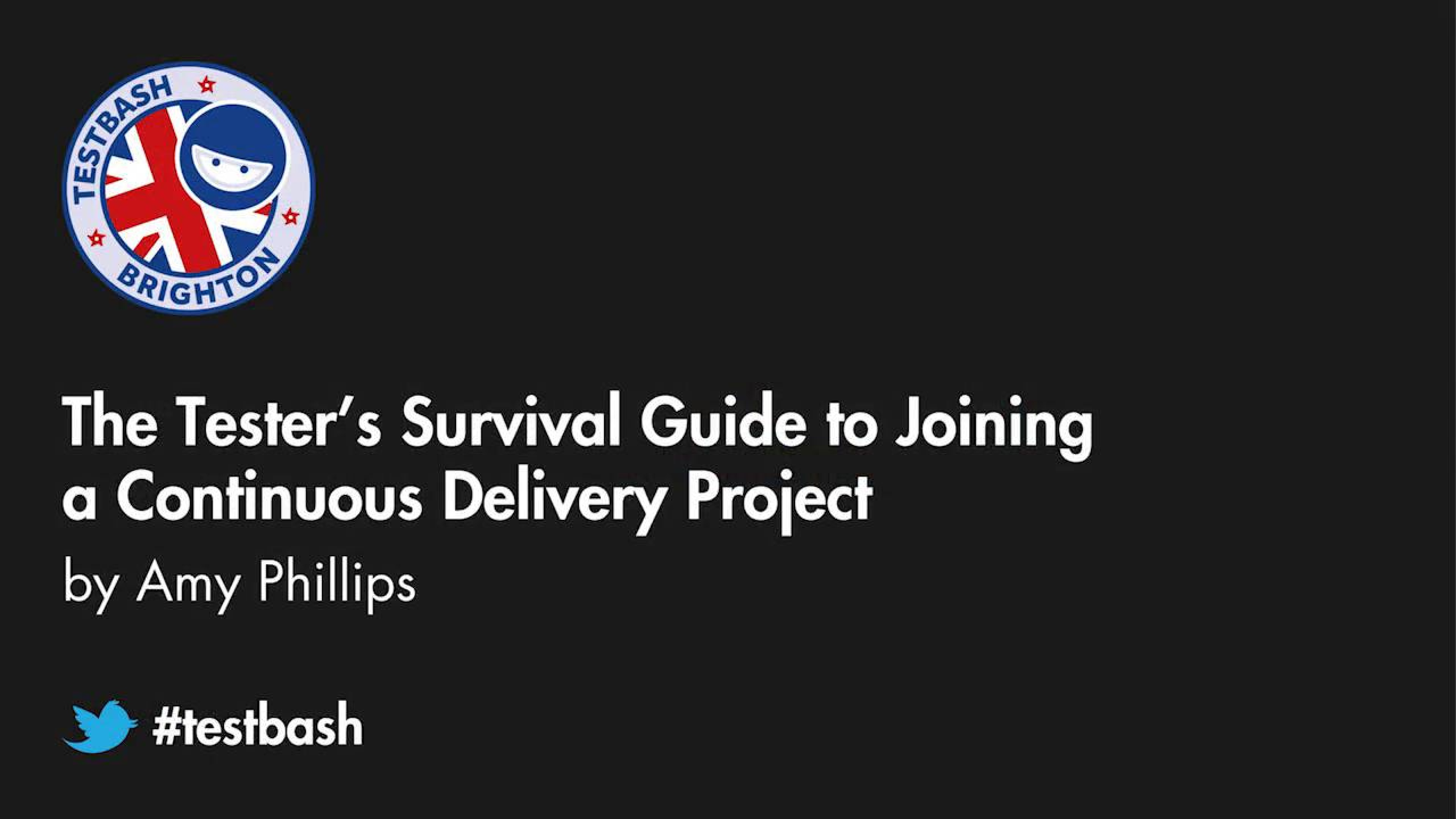 Description:
As more and more teams switch to using a Continuous Delivery approach to building and releasing software your chances of ending up testing on one increases.
Joining a Continuous Delivery project can be daunting. People talk about Walking Skeletons and Dark Launches, the pace is fast, and worst of all, the developers don't even ask permission before releasing!
This survival guide will set you up for your first day on any Continuous Delivery project. You'll be equipped to avoid the pitfalls and spot the opportunities. You'll know the answers to those dumb questions before you've even asked them, and best of all you'll see how testing is essential for successful Continuous Delivery.
Join the discussion about TestBash Brighton over at The Club