HolidayBash is back in 2022! Join us for on 9th December for some festive fun exclusively for our Pro members. This interactive, joyous event will take place in a magical virtual winter wonderland complete with snow, hot cider and fire pit chats.
There will be lots to explore and do. In the Test Lodge, you will see the return of "TestMaster" and "Big Fat Quiz of Testing" with the chance to win fantastic prizes. There's a whole host of fun to be had in our Games Lodge. Plus some hidden items and rooms to interact with.
Whether you're new to MoT or have been a member for years, you are so welcome to join, take part and shape the event to be merry and bright. It's the Christmas party you actually want to go to! 😉

Get in the Holiday Spirit and shop the all-new MoT Festive Jumper in the store.
Who should attend
For those who want to connect
Each of our events are an opportunity to get involved, meet new friends and see old familiar faces
For those who want to have fun
You'll have the opportunity to share and take part in some fun activities, as well as maybe get a few people together to join in with you
Come chill out with friends in our Gather space
Schedule
Select a session to learn more about it.
The times below are for
-
Conversation And Games In Gather Town
Social Activities
Conversation And Games In Gather Town
When
-
What
Social Activities
Description
HolidayBash is all about getting together with friends in the testing community and getting to know new people. So what better way to do that online with our own festive Gather space!
In our specially created Gather space you'll be able to get to know new people in the community, mingle with friends privately, join us in the board games café or get the need for speed at the Go-Kart track.
Our Gather space will be open throughout the whole of HolidayBash so drop in and come say hello :)
Testmaster 2022
When
-
What
Activity
Description
The Testmaster returns again! Based off of the widely popular UK TV show TestMaster; Richard 'FriendlyTester' Bradshaw returns as the Testmaster along with his assistant Little Mark Winter-Horne.
Last year's tasks had contestants creating hats, swans and picture frames out of paper as well pictures of the TestMaster out everything from Rice to clothes! This year, the Testmaster has a new round of tasks for you take all from the comfort of your desk. Come join us for some tasking fun, and who knows you might win a prize...
-
Big Fat Quiz Of All Things Testing
Activity
Big Fat Quiz Of All Things Testing
When
-
What
Activity
Description
Get a team together and join us in the quiz room for another selection of questions around testing, quality and software development topics. Last year had us guessing what images were, working out cryptic clues and answering questions on testing tools.
Take part in this fun, irreverent look-back on the year of testing and win prizes!
99 Second Talks
When
-
What
Activity
Description
TestBash wouldn't be a TestBash without the 99 Second Talks. Take to the mic and share up to 99 seconds worth of whatever comes to your mind on the day.
Come chill out with friends in our Gather space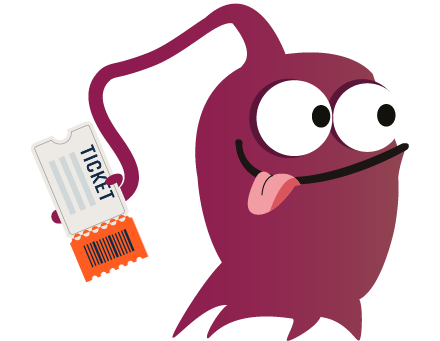 TestBash Online
All the Magic of TestBash from Your Own Home
Latest Topics and Trends
All our talks are anonymously reviewed by the community meaning we bring you your best talks from a diverse range of speakers.
Community Love
TestBash Online provides our vibrant community the opportunity to connect, network and share ideas.
Single Track
TestBash Online conferences are single track meaning that you won't miss any sessions.
Included in Pro
All our TestBash Online conferences are available with Pro Membership.
Recorded
We record all the talks at our TestBash Online software testing conferences and make them available to watch on-demand for Pro Members and ticket holders.
Frequently Asked Questions
I'm not Pro, can I purchase a ticket?
We won't be selling tickets for this event as this is a thank you to all our Pro members who have supported us this year. You can of course Go Pro and join us, as it's never too late :)