TestBashX Bucks
An authentic, hands-on, active learning experience
WHAT
Community Event
WHERE
Buckinghamshire, GB
Our last TestBashX of the year is taking stage in Buckinghamshire, or Bucks, as we like to call it to make it easier, on the 14th of October 2022.
As we're still looking for a venue and chatting to our Meetup organisers in this area, watch this space for more details to come soon.
Super Early Bird Tickets are now available for £99 and the conference is limited to 100 attendees, so make sure you get yours as soon as possible so you don't miss out on the last in-person conference of the year!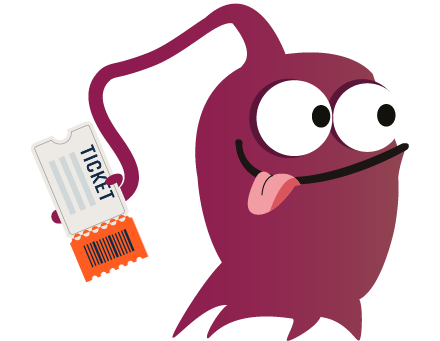 TestBashX
Interactive, hands-on and local, it's our new TestBashX format.
Innovative
TestBashX is set to be an interactive, hands-on and active learning experience
No Back-to-Back Talks
There will be an opening and closing talks, but sandwiched between them is a day packed with activities and testing challenges
Community-Led
With the help of our Meetup organisers, TestBashX will be the place to connect, network, share ideas and work together
Pro Discount
Pro Members get exclusive discounts to TestBashXes.
Frequently Asked Questions
What's With the X?
The X stands for experience, which we know starts with an "E" but "X" sounded way cooler! The day will start and close with a talk and in between we'll have a learning circus. 
A learning circus is an active, cooperative learning approach that involves groups of people moving around a space, visiting several learning stations and completing authentic collaborative tasks. Put simply, it's loads of mini-workshops that you will complete with fellow testers.
The TestBashX Circus will be made up of several learning stations with carefully crafted testing challenges and activities for you to complete in small groups. Each station will be run by a software testing expert and will focus on different testing topics. As an attendee, you'll then visit each station to ensure you get the most out of the day.
Want to Sponsor TestBashX?
Want to sponsor our warm down or one of our learning stations? There are only limited spaces available, contact us now via email to testbash@ministryoftesting.com for more information.
So What Should I Expect?
Two awesome talks from two accomplished speakers in the testing community.
After the opening talk, you will be grouped up with fellow testers and you'll stay in this group for the duration of the day while you complete circus activities. This grouping is essential to the learning circus approach and we are confident you will learn just as much from your fellow testers as you will from the testing experts running the stations.
At the end of the day, you'll walk away brimming with new knowledge and skills that you can implement at your workplace. Have we mentioned yet there will be some prizes too? 🤫
Do I need to bring a laptop?
No. All equipment for the activities will be provided by the station.
What if I don't want to go into a random team?
Part of the goal of TestBash X is to meet new people and make new connections to help you with your learning long after the event has passed. It is also beneficial to learn from those that have an entirely different experience from you. TestBashX was designed around this. However, if you do not please let us know in advance if you want to pair with a friend or colleague.