Learning To Lead Before Becoming a Leader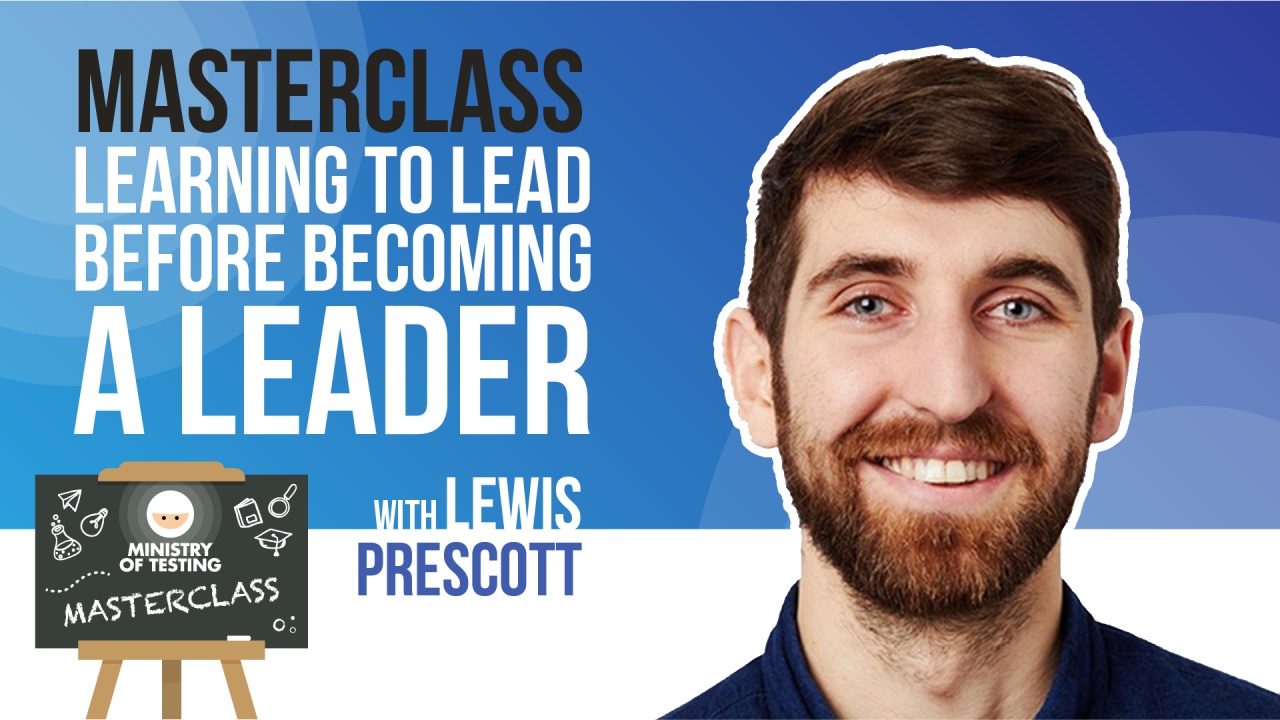 Talk Description
When you see a job spec requiring people management, how do you get the experience without being given the opportunity? 

As a Senior QA Engineer, Lewis found ways to develop their people management skills without it being part of their job description. In this Masterclass, Lewis talks about how you can engineer situations that allow you to develop your people management skills. 

In addition, in your typical day-to-day activities, you will demonstrate your leadership skills without realising it. In this session, Lewis shares several things you can do to identify day-to-day activities which relate to leadership and how to develop and practice your people management skills.
What you'll learn
By the end of this masterclass, you'll be able to:
Recognise the day-to-day activities of a tester which relate to leadership
Assess the skills used within meetings which are important for leading people
Identify how to setup/get involved in mentoring schemes
Identify opportunities to coach junior testers
Lewis Prescott
QA Lead
I'm an experienced QA Lead at Cera Care (one of Europe's fastest-growing companies), having worked across different industries including Healthcare, Non-profit, Retail and PropTech. I am also a course author on Test Automation University & Udemy, sharing my knowledge is a passion of mine.
Suggested Content
Is this on your radar?
Learn more with MoT
Topics