99-Second Talks at ReTestBash UK 2023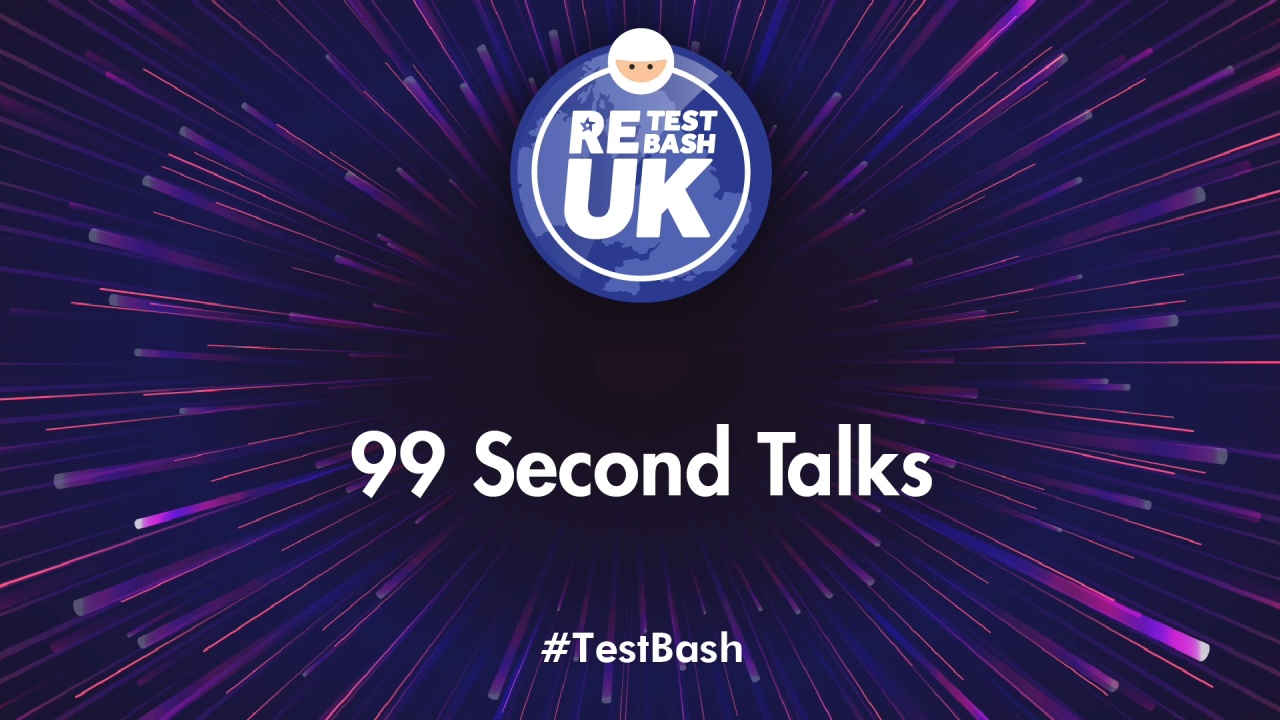 Talk Description
The 99 Second Talks is the attendee's stage, an opportunity for anyone to come on stage and talk for, that's right, 99 seconds.
You can talk about anything, a testing topic you want to share, a personal experience, or an idea sparked by all the great new learnings from TestBash UK 2023... the stage is yours, for 99 Seconds.
What you'll learn
By the end of this talk, you'll be able to:
Practise public speaking
Learn directly from community members
Share new learnings
Suggested Content
Is this on your radar?
Learn more with MoT
Topics
Tags
testbash-uk-2023

contribute

learn