Ask Me Anything about WebDriver
Phil Wells
Senior Software Engineer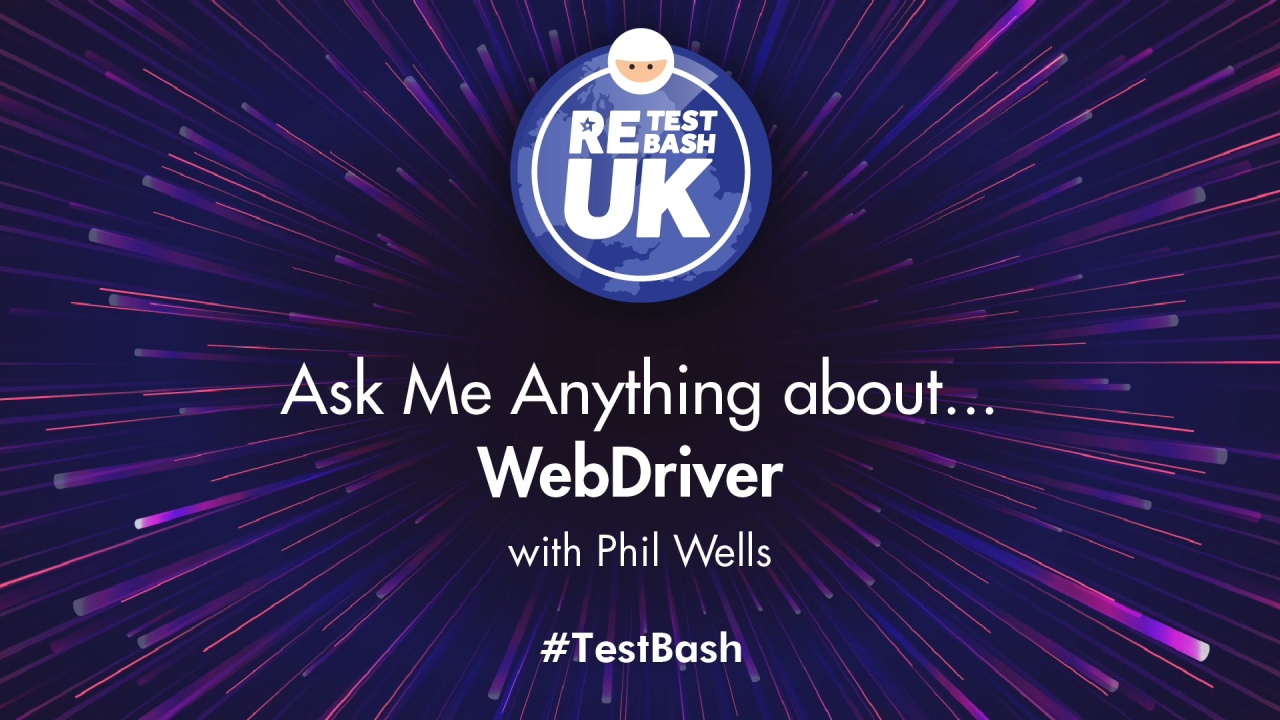 Talk Description
Gwen Diagram welcomed Phil Wells on stage, who joined us from New York, USA to answer all your questions about WebDriver and how it can be used as a tool for something other than just application testing.


Phil also delivered a 99 Minute Workshop titled
Web Scraping with NodeJS
and the creative Activity
Sonnets for Software Testers
, which you now also have access to.
What you'll learn
By the end of this talk, you'll be able to:
Think about WebDriver as a tool for something other than just application testing
Web professionals will consider alternative information-gathering methods for cases when WebDriver is not the best tool in the box
Phil Wells
Senior Software Engineer
Phil Wells has been a software quality practitioner for over a decade. Now, Phil is a senior software engineer with Epic Games. His team builds shared services to help developers get their systems tested and delivered safely. Phil likes to go beyond writing tests and building infrastructure for delivery. He also acts as a coach for his peers in web development, teaching and advocating for modern test practices and technologies. People have all sorts of funny ideas about what Phil does every day. Phil does not play Fortnite all day. Phil lives in the hills of New Jersey, USA. He has three little kids who also do not play Fortnite all day.
Suggested Content
Is this on your radar?
Learn more with MoT
Topics
Tags
testbash-uk-2023

webdriver

testing-tools