UI Component Testing - An Experience Report
Mark Winteringham
OpsBoss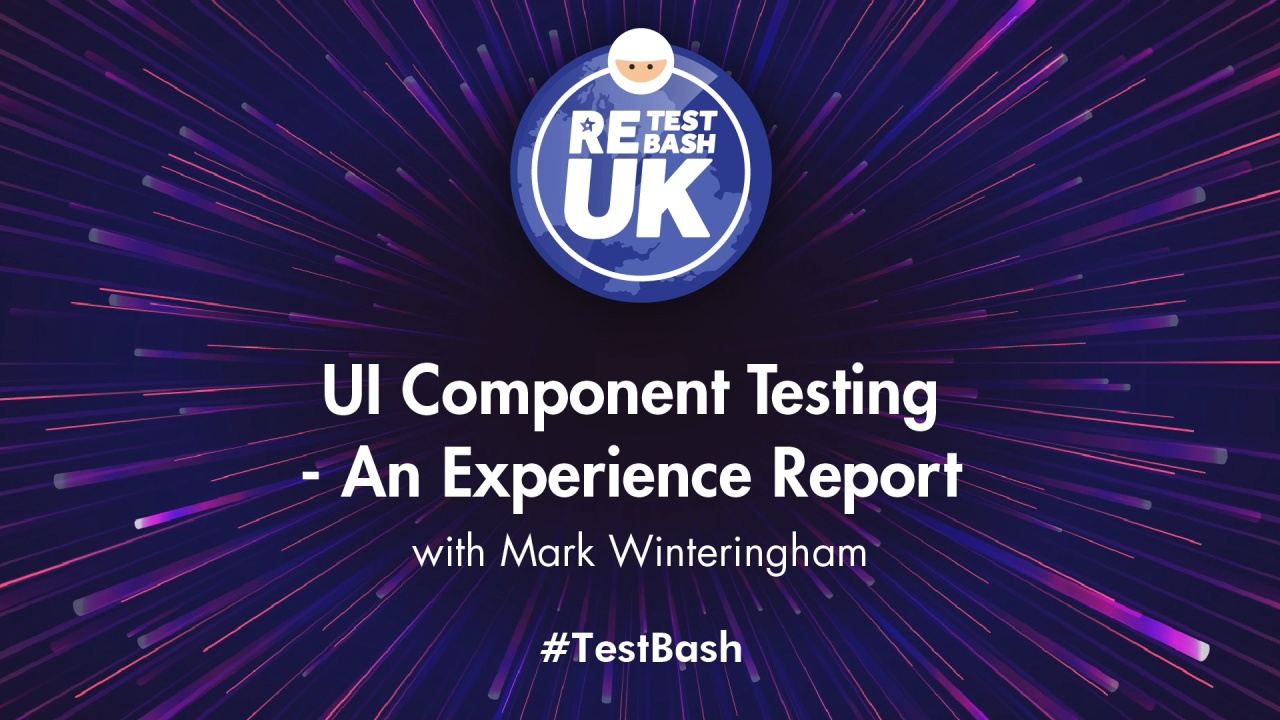 Talk Description
In this talk, Mark shares his experiences with component testing, discussing his journey with using different frameworks, how he approaches the implementation of component testing and the challenges he has faced.

Using React-Testing-Library and Jest as a demonstration, Mark walks through the process of how a React component is built and then tested to help viewers become more comfortable with the process of Component testing.
What you'll learn
By the end of this talk, you'll be able to:
Describe the process of Component testing
Use react-testing-library for React Component testing
Outline the pros and cons of working with Component testing
Mark Winteringham
OpsBoss
Mark Winteringham is a tester, toolsmith and the Ministry of Testing OpsBoss with over 10 years experience providing testing expertise on award-winning projects across a wide range of technology sectors including BBC, Barclays, UK Government and Thomson Reuters. He is an advocate for modern risk-based testing practices and trains teams in Automation, Behaviour Driven Development and Exploratory testing techniques. He is also the co-founder of Ministry of Testing Essentials a community raising awareness of careers in testing and improving testing education. You can find him on Twitter @2bittester or at mwtestconsultancy.co.uk
Suggested Content
Is this on your radar?
Learn more with MoT
Tags
testbash-uk-2023

automation

testing-components

testing-tools